DFW Property Management
Let Us Manage Your DFW Rental Property
Welcome to AvenueWest. The premiere property management company in North. Texas. We specialize in property management, managed corporate housing, short term leasing, relocation, sales and acquisitions.
Our top priorities are to keep your home leased at the highest rate, to the best qualified tenants while maintaining your investments and increasing your bottom line. Since 2006 with tons of experience and hundreds of homes managed over the years, we offer insight and strategies other companies would only learn with years of management.
Call Us For an Immediate Quote on Managing or Leasing Your Property: 214.729.1916
Inquire About Our Services
We are a dedicated team of real estate professional in North Texas DFW and Denver Metro committed to the quick, effective and affordable rental and management of your investment property. We bring many years of North DFW property management experience to the table, and our staff has managed hundreds of properties in DFW Metro Area.
Our company is dedicated to maximizing the use of technology in managing your property, making being an owner with us easy and profitable.
The Benefits of using AvenueWest Dallas
3 Months FREE Management and 6 Month Tenant Guarantees/li>
Discounted Fast Leasing and Low Vacancy Rates
Available Eviction Guarantee Coverages (rarely needed)
Free Extensive Background Checks for Great Tenants with Artificial Intelligence Coming Soon.
Available Extra On Site Inspections
Great Tenant Retention Due to The Best Tenant Customer Service
Corporate / Furnished Housing
Relocation Services
Cloud Based Management with Owner and Tenant Portals to Access Your Account 24/7
Repairs and Maintenance without Coordination Fees
24 Hour Emergency Repair Line
Tenant Rental Payments Online
Direct Deposit of all Owner Payments at no Charge
Thorough and Professional Tenant Screening
Free Rental Property Assessments
Discounted Sales and Free Marketing
Expert advise in real estate investing
As your DFW property manager we are known for:
We are local
Award Winning Service
Signature Properties
Pet Friendly Properties
Real Estate Managers
Lodging Options
Quality Locations
Information About Brokerage Services
You will find our combination of price and service to be second to none in the industry. Give us a call today at to see what you property would lease for 214.729.1916
Paul K Guthrie is the licensed broker and a real estate instructor for AvenueWest Real Estate licensed by TREC 0568481 and Investor's Realty, LLC licensed by DORA - Colorado ER100006475
You do not need to pay premium rates to get great service. We are among the least expensive management companies in the DFW area. Our commitment to technology is second to none. This keeps our rates low and our properties full. AvenueWest Dallas offers a wide range of services to ensure the property owners' experience is as satisfying and profitable as possible!
To speak with one of our qualified DFW property managers call us at (214) 754-7171 or email Paul direct at paul@awdallas.com. You can also use the contact us bar above this page to send a request for quick contact!
If you've owned income property for any length of time, you know that managing a rental can be financially rewarding. At the same time, you've also likely discovered that property management requires a large commitment of time and effort.
While it may make sense to take the do-it-yourself approach if you're a handy person, live close to your property, and don't mind devoting several hours per month to the task, in many cases this just isn't practical---especially if you hope to expand your business. With this in mind, here are some critical tasks a property manager can help you with:
Setting the right rental rates

While looking through the internet to see what other landlords are charging for similar properties is a fine way to ballpark your rent price, a good property management company will conduct a thorough market study in order to set a rental price for your property, ensuring that you achieve the perfect balance between maximizing monthly income and maintaining a low vacancy rate.

Collecting and depositing monthly rent payments on time

If you've ever worked in a billing department, you know that securing payment from clients can be difficult, not to mention awkward. Property management companies have efficient, tried-and-true systems in place to effectively collect rent and maintain on-time payments. You'll find this particularly important if you have a limited number of properties, and collecting payments on time is crucial to maintaining your cash flow.

Marketing and advertising your property

Through long experience, a great property manager will know exactly where to market your property and how to craft compelling advertising materials---a significant advantage when it comes to filling your properties quickly and avoiding long vacancies. We recommend using professional photos to set your property apart from the others.

Finding the right tenants

Experienced property managers are experts at finding good tenants, and will take care of all the details, including the securing all criminal background and security checks, running credit reports, verifying employment, and collecting previous landlord references.

Managing tenants

In addition to finding good tenants, our DFW property management company will manage all aspects of the tenant-landlord relationship. The property manager will handle both routine and emergency maintenance, take care of routine inspections, and manage any situations where conflict resolution is required.

Managing vendor relationships

AvenueWest has relationships with maintenance workers, tradesmen, contractors, suppliers, and vendors that it's almost impossible for an independent landlord to duplicate. Not only will your property manager get you the best work for the best price, they'll oversee any necessary maintenance projects. You'll benefit on discounted rates being part of a large portfolio of properties.

Ensuring that you're in compliance with housing regulations and property laws

There is a multitude of applicable laws and regulations to abide by when renting and maintaining your rental property. These include local, state and federal regulations, as well as fair housing regulations (such as the ADA). AvenueWest will help you avoid lawsuits by keeping your property up-to-date and in compliance with regulations that we are seeing change yearly.

Enabling you to invest in geographically distant properties

If you manage your own properties, you're pretty much limited to investment opportunities within a tight radius of your own home. By hiring AvenueWest as your property manager, you can take advantage of investment deals in any location you wish. We have locations throughout the US that can help locate and manage additional properties.

Maximizing the profitability of your time

By having AvenueWest as your property manager, we take care of the day-to-day aspects of running your income property, your free to spend your time identifying further investment opportunities or otherwise furthering your career.

Maximizing the profitability of your money

Most property managers charge a percentage of your property's monthly rental rate in exchange for their services. The rate typically runs anywhere from 8-30%, which is generally less than the money you save by hiring a professional to take care of your property. Our goal is to cover our fees through top of the market rental rates, low repair and maintenance cost by being part of the large portfolio's discounts and holding tenant's responsible for the damage they may cause. AvenueWest's primary goal for our clients is to optimize rents, increase profits and covering our fees through great management.
To speak with one of our qualified property managers call us at (214) 754-7171 or email or Broker- Paul Guthrie Direct at paul@awdallas.com
DFW Area Information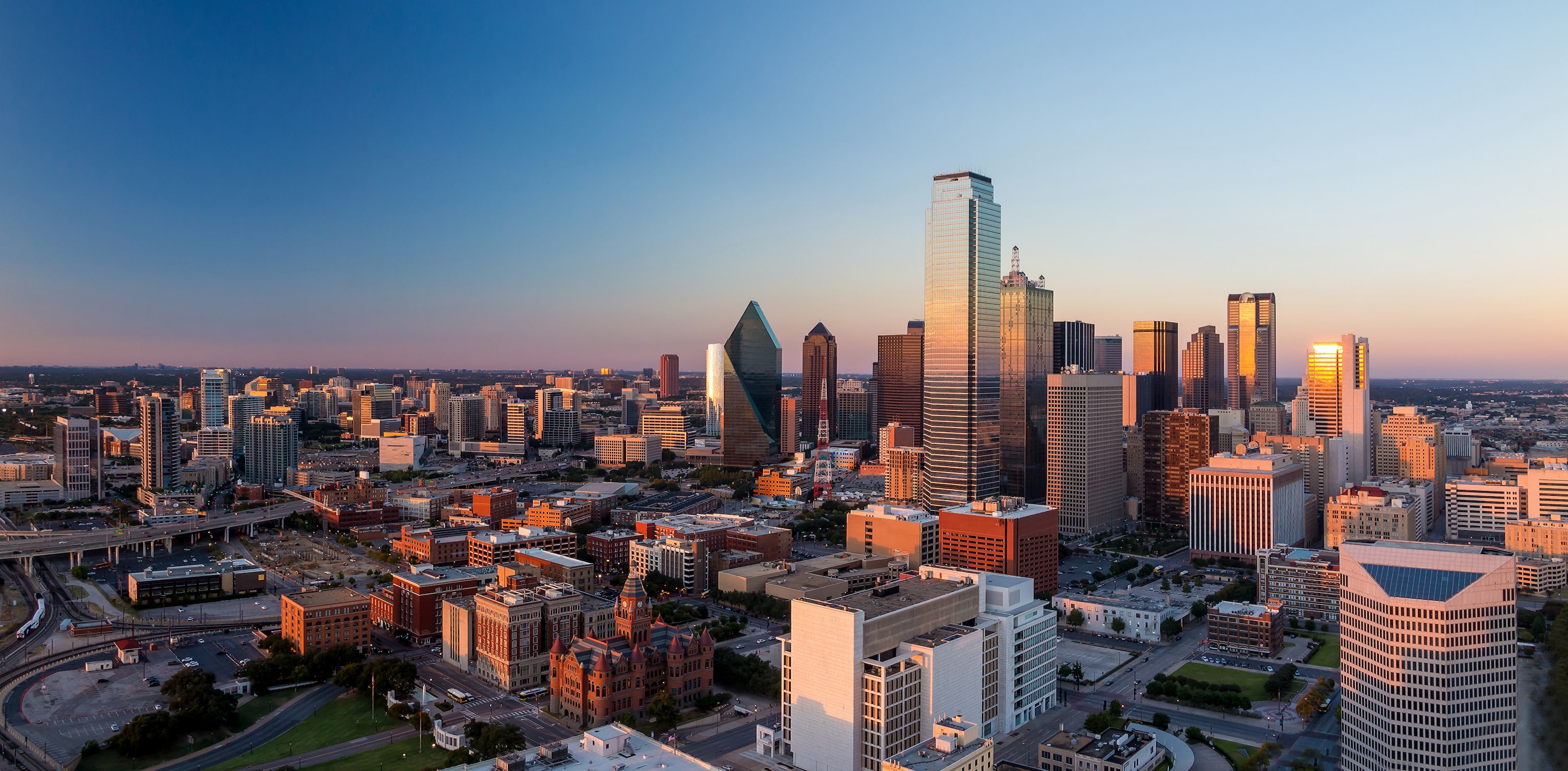 DFW is growing in leaps and bounds, and with every new project expansion, it offers more to newcomers. It's the place to come if you're looking for a thriving job market, a high quality of life, a supportive business community, and so much more. Take a look around and find out more about this great region that we love to live in.