Accounting
We track your financials and reports to you monthly through our secure, advanced and fully automated web-based accounting system. With our detailed financial reporting tools, it's never been easier to keep tabs on your investment.
All reports and tracking are further available at all times through the Owner Portal – just login and go!
Convenience and self service for review of all statements
Download owner statements & income reports
Log into your owner portal to view statements & more, such as:
Rent collection and processing
Payment of maintenance vendor bills
Payment of monthly items at the request of owners
Owner statement and direct deposit by ACH processing to your bank account
On an annual basis, you will also receive the following:
Tax statements and 1099s
Annual summary owner statement
Get started with your FREE RENTAL PRICE ANALYSIS or, if you just need a little more information first, feel free to fill out the form .
TALK TO A PROPERTY MANAGER TODAY!
Owner or Renter?
Explore What We Do
As your Dallas Property Manager
Get Started
Maximizing the Profitability of Your Time:

By having your property managed by us, you will free up a great deal of time that you would otherwise spend dealing with your rental. Instead of handling maintenance and rent collection, you can pursue other career goals or just have more time for friends and family.

We Maximize The Return On Your Investment:

Most property managers charge a percentage of your property's monthly rental rate in exchange for their services. The rate typically runs anywhere from 8-10%. If you decide to "go it alone" as a landlord, you will quickly find that these fees are far less costly than the time and money you will spend trying to manage by yourself.

Enabling You to Invest in Geographically Distant Properties:

If you manage your own properties, you're pretty much limited to investment opportunities within a tight radius of your own home. By hiring us as your property manager, you can take advantage of investment deals in Dallas even if you live far away.

Making Sure You Remain Within the Law:

There is a multitude of applicable laws and regulations to abide by when renting and maintaining your rental property. These include local, state and federal regulations, as well as fair housing regulations (such as the ADA). We will help you avoid lawsuits by keeping your property up-to-date and in compliance with these regulations.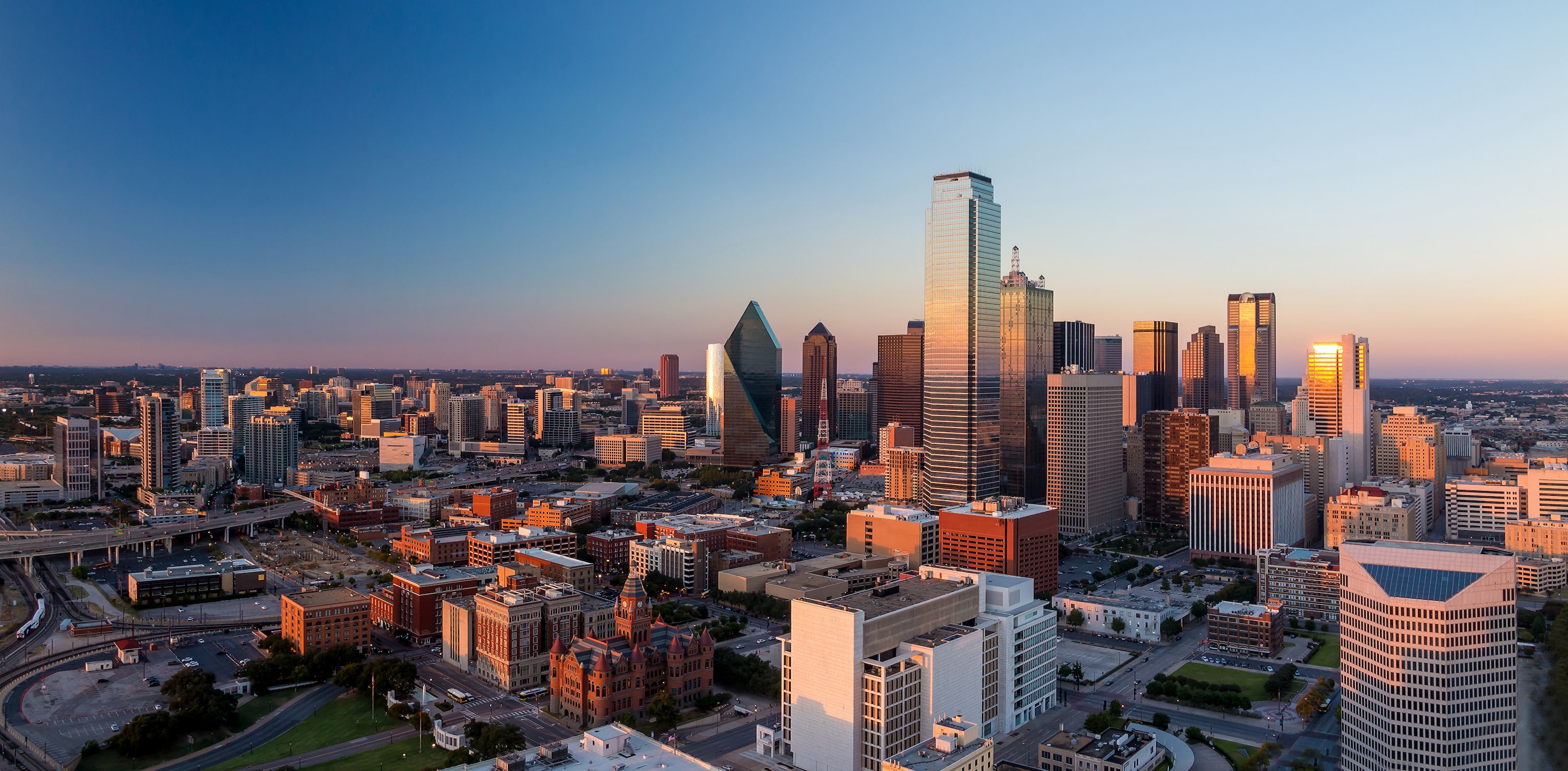 Discover Dallas Fort Worth
DFW is growing in leaps and bounds, and with every new project expansion, it offers more to newcomers. It's the place to come if you're looking for a thriving job market, a high quality of life, a supportive business community, and so much more. Take a look around and find out more about this great region that we love to live in.